The Transology Association

Introducing

The York Office for Transgender Affairs

32 North Queen Street, York, Pa.

We are a Non Profit  501(C)(3) Association Dedicated to helping the Transgender Communities and Homeless Population by Offering Free Education, Support Services and special programs for the Transgender Community 

Our Community Resource section is still being developed...

Help us help the Community by letting us know of any employers that you know of that hire transgender Individuals. ...  Also ... please let us know of any Resources you may know of that are Transgender Friendly and Gender Affirming. Restaurants, Stores, Night Clubs, Bars, Attorneys, Entertainment Facilities, Motels, Hotels,  doctors, transportation etc ...

We want to make our Resource Section as comprehensive and as inclusive as we possibly can. We cannot do it all on our own, but, we can accomplish this with the help of the community. We want our Resource Section to be the go to place for the community to find what ever you need on your journey of life. Lets work together and make this Resource Section one that will serve our Community ...

Links to all Resources listed will have links to their web sites added if not listed below.....

Businesses that are Transgender Friendly and Gender Affirming

Restaurants, Attorneys, Stores, bars, entertainment, Transportation,  etc ....

Medical Care and Transitioning Resources are 

Companies that Hire Transgender Individuals

Pennsylvania Goverment

Walmart

CVS

Bank of America Corp

Kellog Company

Gap

Nordstrum

Kraft Foods

United Airlines

Wells Fargo

State Farm Group

Pfizer

General Mills

Best buy

JC Penny

Citi Group Inc

The Arc

Salvation Army Store

Goodwill Store

York Revelution

Employment ... 

Locations that help Transgender individuals find Transgender Friendly Jobs

237 East Market Street

York, PA 17403

Phone: 717-812-1611

Fax: 717-812-1551

The York Office for Transgender Affairs

Hours: TBA

32 North Queen Street

York, Pa 17403

Michael/Michelle GreyFeather: 717-332-1247

Ellen Davidson  717-413-1275



 The Transology Association is a 501(c)(3) nonprofit  Association

Donations and Gifts are tax deductible by Local, State and Federal Laws

Copyright January 2021 -  All rights reserved.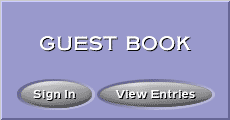 We have posted a guest book on the bottom of the main pages in the web site for your convenience to enter your Comments, Suggestions and other Information you wish to provide for The Transolgy Association, York Office for Transgender Affairs and Homeless Services and / or for the Transgender Community.

Your imput is very important to us so we can improve our web site for you and help the the Transgender Community and the  Homeless population... If there is something you would like to see added to the web site or something you would like to have started in the Community, Please ... let us know and we will do our best to get it accomplished. We are in the office 5 days a week presently from 3 PM to 7 PM to help you and the Community as best as we can and to the best of our ability. Everything we do for you and the Community is free of charge.

Bare with us, our Web site 

is in the process of being

Updated and Secured