NCTE Resources

A Blueprint for Equality: Housing and Homelessness (2015)

Know Your Rights: Housing and Homelessness

Making Shelters Safe for Transgender Evacuees

Hurricane Preparedness: Info for Trans People

Partner Resources

Transitioning Our Shelters: A Guide to Making Homeless Shelters Safe for Transgender People, National Coalition for the Homeless and the National LGBTQ Task Force

Resources for Homeless LGBT Individuals in Crisis

New York City Homeless Policies and Procedures, Coalition for the Homeless

Shelter for All Genders: Best Practices for Homeless Shelters, Services, and Programs in Massachusetts in Serving Transgender Adults and Gender Non-Conforming Guests, Massachusetts Trans Political Coalition

About Transgender Homelessness

One in five transgender people in the United States has

been discriminated when seeking a home, and more

than one in ten have been evicted from their homes,

because of their gender identity. The U.S. Department

of Housing and Urban Development (HUD) has issued

guidance stating that discrimination against transgender

renters or homebuyers based on gender identity or

gender stereotypes constitutes sex discrimination

and is prohibited under the Fair Housing Act (FHA).

Unfortunately, general lack of awareness has

contributed to continued discrimination, eviction and

homelessness of transgender people in the United

States. Strong, explicit legal protection from gender

identity discrimination, including at the state and local levels, is still needed.

Homelessness is also a critical issue for transgender people; one in five transgender individuals have experienced homelessness at some point in their lives. Family rejection and discrimination and violence have contributed to a large number of transgender and other LGBQ-identified youth who are homeless in the United States – an estimated 20-40% of the more than 1.6 million homeless youth. Unfortunately, social service and homeless shelters that work with this population often fail to culturally and appropriately serve transgender homeless people, including denying them shelter based on their gender identity; inappropriately housing them in a gendered space they do not identify with; and failing to address co-occurring issues facing transgender homeless adults and youth. NCTE works with federal and state agencies to ensure transgender people do not face discrimination in housing and in homeless services. HUD has required grantees including homeless shelters to abide by state and local nondiscrimination rules; the Substance Abuse and Mental Health Services Administration (SAMHSA) has created and promoted educational resources on serving LGBT homeless youth; and the Administration for Children and Families issued the largest-ever LGBT focused federal grant to develop a model program to support LGBT foster youth and prevent them from experiencing or returning to homelessness.

EMMA MARGOLIN, NBC News

The Department of Housing and Urban Development (HUD) on Tuesday finalized a regulation allowing transgender people to use federally funded homeless shelters in accordance with their gender identities.

The new rule, which covers all single-sex shelters funded through the HUD's Office of Community Planning and Development (CPD), seeks to ease widespread difficulty among the transgender population in accessing single-sex shelters — particularly those for women.

Transgender people already experience disproportionate rates of homelessness. And according to one study published earlier this year by the Center for American Progress, they also face pervasive anti-trans bias in the process of seeking shelter. Just 30 percent of shelters across four states said they were willing to house transgender women with other women, the study found.

Once rejected from shelters, transgender people often face the difficult choice of living on the streets or going to single-sex facilities that do not match their gender identities, where they're more vulnerable to abuse or violence.

In a separate survey conducted by the National Center for Transgender Equality, 47 percent of all transgender respondents who had accessed shelters in the past chose to leave those facilities because of the treatment they received there. The survey also found that 25 percent of transgender people who stayed in shelters were physically assaulted by another resident or a member of the staff. Twenty-two percent, meanwhile, were sexually assaulted, according to the survey.

HUD Secretary Julián Castro hailed the new rule as "another important step to ensure full acceptance of transgender and gender non-conforming individuals in the programs HUD supports."

"This new rule will ensure equal access to the very programs that help to prevent homelessness for persons who are routinely forced to choose between being placed in facilities against their gender identity or living on our streets," Castro said in a statement Tuesday.

LGBT advocates were similarly encouraged by the regulation, which came as the result of years of review. It was initially proposed in 2015.

"As a society, we have a responsibility to help the homeless," said Mara Keisling, executive director of the National Center for Transgender Equality, in a statement. "Unfortunately, 1 in 5 transgender people have been homeless at some point — and they deserve to find shelter in a place of safety and dignity, just like anyone else."

Expanding Transgender People's Access to Homeless Shelters

Shelter ...

  Bell Family Shelter – 717-845-9536

  LifePath Christian Ministries Men's Shelter – 717-472-8890

  Life Path Christian Ministries Women and Children's Shelter- 717-845-5947

For those fleeing domestic violence:

Turning Point Emergency Shelter- 717.755.8876

YWCA's ACCESS-York Emergency Shelter – 717-846-5400

If in immediate danger, call 911

Food Services, Food Pantries, Food Banks, Clothes

York County Pennsylvania free clothing closets, furniture and school supplies.

Resources for the Homeless in York, PA

How much does it cost to feed a homeless person per day?

40,056 homeless veterans as of December, Department of Housing and Urban Development report.

$2.94 average cost permeal, according to Feeding America. $10 million to $30 million estimated parade cost, according to White House Budget

Director Mick Mulvaney .... Mar 12, 2018.

Where do homeless Transient People sleep, live, eat, socialize, get medical help, shelter, housing?

Click here
 to discover the these answers and what can be done to help these people. These people
live this kind of life through no fault of their own.

How do homeless people survive?

The homeless living on city streets are the most visible population of homeless, but not all homeless

people live on the streets. Many live with family, friends, in a vehicle, or in shelters. Others who do live on the streets may find shelter in parks, on beaches, or even under bridges.

If you're experiencing homelessness, you can contact your local homeless continuum of care. In many

communities, you can also call 211 for help. You may be able to get a hotel or motel room through Project Roomkey and the state's partnership with Motel 6.

Provide care packages

Give them food, coupons, or gift certificates, or refer them to a local social service agency. If a person is

hungry, offer him/her food, coupons, or gift certificates to nearby restaurants or grocery stores. Or refer him/her to an agency that can provide food and shelter such as a local soup kitchen.

What to Give to Homeless People

Grocery Store Gift Cards. Grocery store gift cards are a great way to give someone access to all the essentials that they might need, whenever they most need them.

Giving money to beggars will never teach them to be self-sufficient. It will encourage them to stay on the

streets and beg all their life. Begging has become a pity market. Giving money to someone who has no contribution towards the society is stupid according to this article.

Six Essentials Homeless Shelters Need in the Winter

Money. The flexibility of a monetary donation is what makes it so valuable.

Socks Many people overlook socks as an option; however, during the winters, a lot of individuals need them.

Long Underwear. Another practical necessity homeless shelters need in the winter is warm long underwear.

How do I send a package to a homeless person?

A homeless person may submit an application for PO Box™ service to a local Post Office™. The Postmaster may approve the application under any one of the following conditions: The applicant is known to the window clerk or Postmaster.

How You Can Help a Homeless Person

YOTA Homelessness Services

Shelter or Housing

1. Provide a search for Shelter in the area of the Homeless person and or family.

  A. Search for Shelter or Housing in the area of the Homeless Individual and or family and

  provide transportation to the shelter location

 B. If the Homeless Individual or family has no funds to pay for shelter or housing The Office for Homeless Services will provide the funds to pay for the shelter for a period of 1 week to 1 month depending on

  circumstances.

C. Do a search for families or Individuals willing to take in the Homeless Individual or family for a  

  short period based on the time frame of that family or individual. Provide funds to that family or individual

  for their services for the homeless individual and or Family .

D. Create a file History on the Individual or Family and record services provided to said individual or family

Food Services

1. Provide Emergency services or funding for food and water

A. The Office for Transgender Affairs and Homeless Services will conduct a search for soup kitchens 

  available in the area of the Homeless Individual or family and refer them to that location and or provide 

  transportation to the soup kitchen location

  B. Provide food coupons from the different Restaurants and food services to the Homeless Individual or 

  Family from the Food services or Resturants participating in Food for the Homeless program.

C. If a Homeless Individual or Family do not qualify for the food for Homeless program the Office for

  Transgender Affairs and Homeless Services will help pay for 7 meals in a one week time span ...

Medical Assistence for Homeless Transient Individuals and Homelless Transgender individuals and or Families

1. In the process of creating programs for this service

We will be meeting with Well Span, UPMC Memorial, Family First Health Services and other medical groups or practices to discuss a medical service or program for Transgender Individuals or or the community

Unfortunately at this time we are unable to offer the emergency services due to the office just starting up and not having the funds. Now that we have received our 501(C)(3) status we can begin to build our emergency funding account to help homeless. We are hoping it will not take to long to build our emergency funding account.

If you would like to help us build our emergency funding account you can send donations and gifts to ...

The Transology Association

Section D

32 North Queen Street, 

1st floor Office, 

York, Pa., 17403

At this time our emergency funding account is $ 25.45 ...

We need your help to help the homeless ...

Emergency Shelter, Medical Care and Food Services

Homeless Program in Development Stages ... Food, Meals and Assistance for the Homeless

A Gift Card program is in development where businesses donate gift cards to homeless to use to purchase items from their businesses. Gift cards will be distributed to those unfortunate homeless individuals and families who need merchandise and other things they do not receive from Food Banks or other donation programs.

The York Office for Transgender Affairs

Hours: 3PM to 7 PM

Monday through Friday

32 North Queen Street

York, Pa 17403

Michael/Michelle GreyFeather: 

717-332-1247

Krystyna Mcilroy:  

717-3183359

 The Transology Association is a 501(c)(3) nonprofit  Association

Donations and Gifts are tax deductible by Local, State and Federal Laws

Copyright January 2021 -  All rights reserved.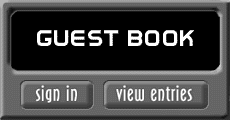 We have posted a guest book on the bottom of the main pages in the web site for your convenience to enter your Comments, Suggestions and other Information you wish to provide for The Transolgy Association, York Office for Transgender Affairs and Homeless Services and / or for the Transgender Community.

Your imput is very important to us so we can improve our web site for you and help the the Transgender Community and the  Homeless population... If there is something you would like to see added to the web site or something you would like to have started in the Community, Please ... let us know and we will do our best to get it accomplished. We are in the office 5 days a week presently from 3 PM to 7 PM to help you and the Community as best as we can and to the best of our ability. Everything we do for you and the Community is free of charge.

Bare with us

Updating in progress

The Transology Association

    The York Office for Transgender Affairs

       32 North Queen Street, York, Pa.

      Office Phone - (717)-650-2247

Homeless


What do we do with Donations and Grants

for the Homeless Communities

1. Provide monetary funding for all homeless people to help pay for shelter when no other shelter is 

    available, this is becoming a great need in this area due to lack of buildings available to provide shelter to 

    homeless.

2. Provide monetary funding for transportation for homeless so they have a chance to find jobs, and have  

    transportation to and from a job.

3. Provide monetary funding for homeless to help pay for medical needs when no insurance is available, or

    their insurance does not pay for procedures needed for health of Life circumstance.

4. Provide monetary funding for food for homeless who have no chance of acquiring food or to help pay for 

    groceries when no money is available to homeless living in shelters without jobs.

5. Provide monetary funding to purchase a small bus type vehicle to help provide transportation for 

    homeless people in need of transportation when none is available to them which is a large case in this 

    area.

6. Provide monetary funding to maintain the bus needs such as license tags, inspection, general engine 

    maintenance such as oil, gas, repairs, insurance and drivers pay and workers compensation.

7. Provide monetary funding for Homeless programs and pay for locations to house the programs.

8. Provide funds for schooling for Homeless individuals who wish to learn a different trade to regain their 

    self-respect and life.

9. Provide funding to help Homeless individuals help pay for first month's rent and Security Deposit when 

    no other means for this funding for them is available which is a crisis for Transgender individuals.

10. Provide funding for Homeless parents for babysitting so they can go to work and earn a living for them 

      and their children.

11. Provide funding for Homeless families needing shelter and for groceries.

Homeless Campaign to raise funds to help the homeless in York, Pennsylvania

We are beginning a campaign to raise $50,000.00 plus to help the homelessness in York, Pennsylvania. Our campaign is with GO Fund Me. All your donations are tax deductible. The Homelessness in York, Pennsylvania is becoming an issue due to the lack of space to shelter the homeless. We are starting this campaign to help with this problem. 

People experience homelessness due to reasons beyond their control such as, loss of jobs, sickness, disabilities, bad economy, inflation, family abuse, destruction of their home by severe weather conditions, and loss of livable income, just for starters. I was homeless many years ago so I know first-hand how it affects you having to face the hardships of homelessness and one of the reasons I started this association.

The number of people experiencing homelessness in York is growing and shelters that give these individuals a roof over their head for a night stay are all usually at capacity leaving many without shelter. When shelter space is unavailable which is a major issue here, many stay outdoors, in abandoned buildings, in cars, or in make-shift cardboard shelters on sidewalks or in fields and wooded areas. This leaves the unsheltered homeless population exposed to additional danger, illness, and potential arrest due to trespassing.

Transgender homeless have challenges finding shelter in York when they become homeless just simply because they are transgender. The homeless shelters available in York have rules they have to follow which prohibit transgender individuals in finding shelter that relates to the gender they are living as unless they have documents providing proof of their gender change. This is a major issue for transgender people who are homeless. It puts them in dangerous situations and open to bullying and attacks on their person. This is another reason I started this association.

Our goal is to gain enough funds to lease a building to help provide shelter to the homeless, specifically those looking for transgender-friendly shelter options, or provide all homeless with temporary shelter by paying for motel or hotel stays until an appropriate shelter space becomes available.

Your donations will help us to help the homeless in York, Pennsylvania by providing the shelter needed to house the homeless and help them get back on their feet and back into society and a better life.

If this go fund me reaches an individual who has a building that is vacant in York, Pennsylvania or any other location that has been sitting empty and not used please consider donating it to help a worthwhile cause for the homeless in York or in other locations.

Please help us reach our goal so we can begin to give the needed help the homeless need. Every donation is tax deductible. It does not matter how big or how small your donations are, every penny helps us to reach our goal to help the homelessness in York, Pennsylvania and other locations.

_______________________________________________________________________________

Click on the GoFundMe to donate >>>>>>

If you cannot donate at this time copy the following link and pass it on to others so they can help us help the homeless