Look Here for important Transgender Community Gatherings                                                                          

                                                                                                                              (Coming Soon)

Meeting Dates and Times to be announced

Check here daily for dates and time updates

Date:

Time

Location

Subject

At Community meetings we will discuss:

The needs for the transgender community in York, Pa.

Individual issues meeting attendees wish to know more about or need help with a specific issue or problem

Jobs, Housing, Shelter and Medical Care

Discrimination against Transgender people in York, Pa and how to correct the issue

Job related Issues meeting attendees may be having

How we can improve our Office and Association for the Transgender Community and Homeless

Refreshments will be served at meetings and we ask if possible to bring refreshments to share with others.

Our goal is to open our office 5 days a week for the transgender community and general public to provide help to Transgender Individuals, their families, friends and employers with support, discuss their issues and problems, supply a safe location to meet and seek help when needed.  We want to provide education to their families and to the general public on the vast catagories of the Transgender Subject and the problems that transgender people face on a daily basis.

This Association also wants to provide Support and Help to Homeless transgender Individuals and Homeless Transient Individuals that have lost their family, homes, jobs and Medical care due to no fault of their own.  Loss of jobs, economy slow down, medical disabilities, family crisis, and sickness are some of the problems. This can be accomplished with the experience and hard work of Transology staff and reaching out to professionals in areas of the subject matters of our task.

The Transology Association is a Non Profit Association that solely exists and depends on donations and grants to supply the needed funds to help provide our services for transgender individuals and homeless people.

Transgender Individuals may lose their homes, jobs, and medical care due to their coming out as transgender at home and or at work. When a Transgender individual comes out to those he loves and at work it may result  in those individuals being rejected by family and friends. Employers may find reasons to dismiss a transgender individual who comes out to them because of lack of education for Transgender people and discrimination by coworkers. With no job, no home, no family support, these people may end up on the street trying to survive.

Some Medical providers may not accept Transgender individuals as new patients also due to lack of education and not knowing how to provide medical care to such individuals.

Many Transgender people who cannot deal with their life after being rejected sometimes attempt to commit suicide to get away from the torture, rejection from society and family as well as the humiliation of name calling and depression that sets in with all the rejection. In a national study it was found that 41 % or more transgender individuals try to commit suicide.

Transology will focus on doing major research on any and all subject matter relating to all the sub communities and categories under The Transgender Umbrella. This will give Transology a much more rounded scope of information allowing for a much wider support system for the Transgender community both on a group level and individual support sessions.

Transology is always open to anyone who has suggestions and input on the needs and operation of this group.

The Transology Association

Board of Directors

York, Pa

Click below to read about how the Office for Transgender Affairs got started

WGAL TV Channel 8 News Interview with 

York Office for Transgender Affairs Board Members York, Pa.

Click link below to Read the Newspaper Article on the Office for Transgender Affairs

The Transology Association Inc.

The York Office for Transgender Affairs

Hours: 3 PM to 7 PM - Mon - Fri

32 North Queen Street

York, Pa 17403

Michael/Michelle GreyFeather: 717-332-1247

Ellen Davidson  717-413-1275



 The Transology Association is a 501(c)(3) nonprofit  Association

Donations and Gifts are tax deductible by Local, State and Federal Laws

Copyright January 2021 -  All rights reserved.

We have posted a guest book on the bottom of the main pages in the web site for your convenience to enter your Comments, Suggestions and other Information you wish to provide for The Transolgy Association, York Office for Transgender Affairs and Homeless Services and / or for the Transgender Community.

Your input is very important to us so we can improve our web site for you and help the the Transgender Community and the Homeless population... If there is something you would like to see added to the web site or something you would like to have started in the Community, Please ... let us know and we will do our best to get it accomplished. We are in the office 5 days a week presently from 3 PM to 7 PM to help you and the Community as best as we can and to the best of our ability. Everything we do for you and the Community is free of charge.

The Transology Association

Introducing

    The York Office for Transgender Affairs

       32 North Queen Street, York, Pa.

      Office Phone - (717)-650-2247

We are a Non Profit  501(C)(3) Association Dedicated to helping the Transgender Communities and Homeless Population by Offering Free Education, Support Services and special programs for the Transgender Community 

Who are we, What do we do?

We started the the Transology Association, York Office for Transgender Affairs and Homeless Services to help Transgender people struggling with Dysphoria and trying to just live their lives as well as helping people who are....,
Read More

Bare with us

Updating in progress

Bare with us

Updating in progress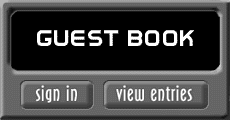 A Statement from Our Board of Directors