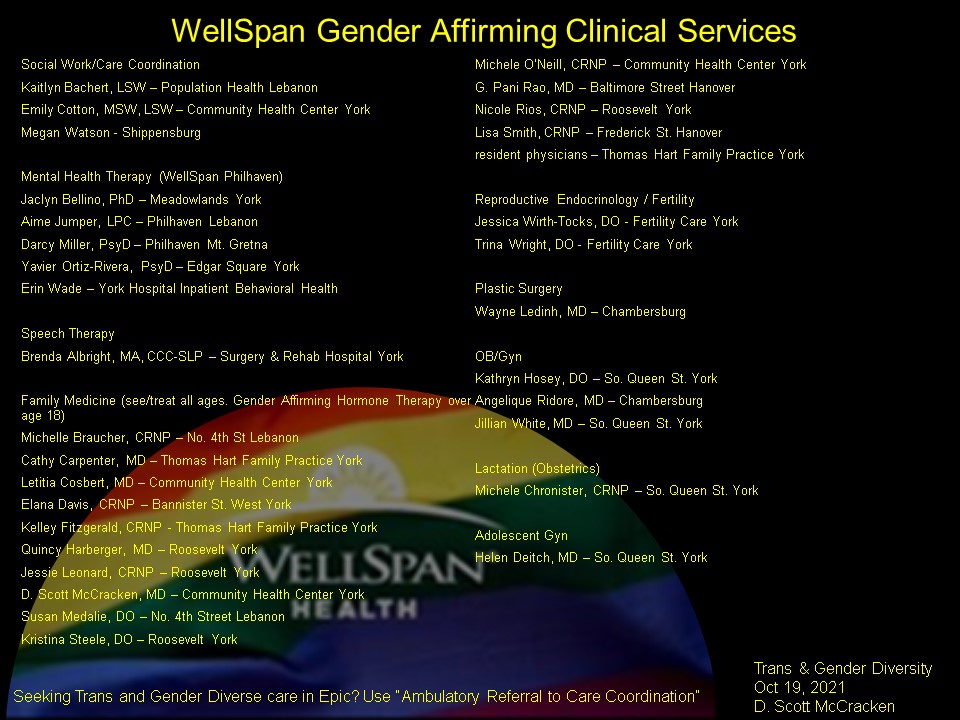 Transgender Medical Care available for York, Pennsylvania

Provided by Wellspan

In order to find Transgender Medical Care provided by Well Span Gender Affirming Clinical Services,

Please follow these instructions for faster more accurate results

Contact Emily Cotton, MSW, LSW (she/her/hers).

She is the social worker at the WellSpan Community Health Center in York.

She works closely with Dr. D. Scott McCracken of Well Span.

She helps Transgender people get connected to gender-affirming medical care in York County.

Her direct Phone Number is (717-851-2931)

The below list contains WellSpan Gender Affirming providers that are available.

However, please note: it is best to start with the Social Worker/Care Coordinator Emily Cotton listed below. She is the Third person listed on the right side of the Clinical Services below

Click on the WellSpan List below to enlarge the view

The York Office for Transgender Affairs

Hours: TBA

32 North Queen Street

York, Pa 17403

Michael/Michelle GreyFeather: 717-332-1247

Ellen Davidson  717-413-1275

The Transology Association is a 501(c)(3) nonprofit  Association

Donations and Gifts are tax deductible by Local, State and Federal Laws

Copyright January 2021 -  All rights reserved.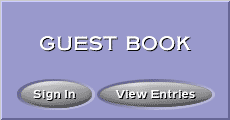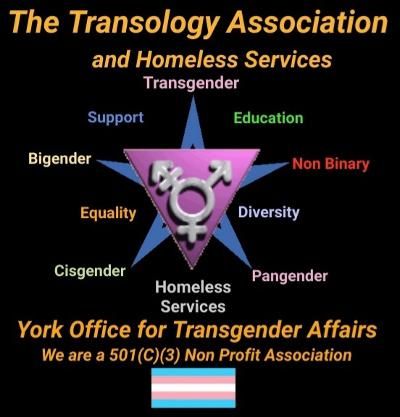 The Transology Association

York Office for Transgender Affairs

A New Transgender Educational and Support Association Dedicated to helping the York, Pa Transgender Community and Homeless Transient Individuals